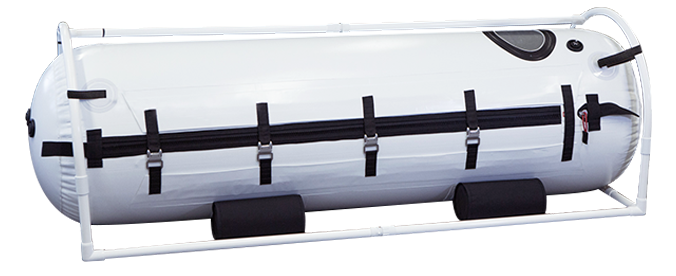 The Dive by Summit to Sea $3,995
SAFETY *****

VALUE *****

(10/10 Overall Rating)

At 26″ inches in diameter this portable hyperbaric chamber is not only compact yet roomy but priced well below other brands, ie. Solace 210 by Oxyhealth. The Summit to Sea features a side entry allowing for easy entry and exit.
---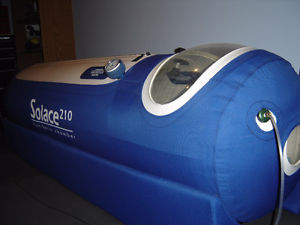 Solace 210 by OxyHealth $6900
SAFETY ***

VALUE ***

(6/10 Overall Rating)

The Solace 210 hyperbaric chamber is the most practical for the traveling athlete due to its size and ease of accessibility. This hyperbaric chamber considers the smaller proportioned athlete: vollyeyball, tennis, soccer, gymnastics, runners, etc. The Solace 210 can be used without the frame and/or mattress, which makes it easy to deflate and roll flat. This chamber fit's into a carry back that is small enough to slide under the bed or packed up for travel. The Solace 210 fits the demands of an athletic lifestyle.

---

Respiro 270 by OxyHealth $11,900
SAFETY ***

VALUE **

(5/10 Overall Rating)

For the athlete who is looking for a little more space in their hyperbaric chamber while on the road. The Respiro 270 hyperbaric chamber is large and spacious, yet still small enough and practical to pack up and take on an airplane! Use with the frame and mattress, or without. This hyperbaric chamber will be great for personal trainers who are looking to have an advantage over their competitors. A great tool for a post workout recovery session or to oxygenate before a big competition. In the locker room, it provides a quick half-time boost!

---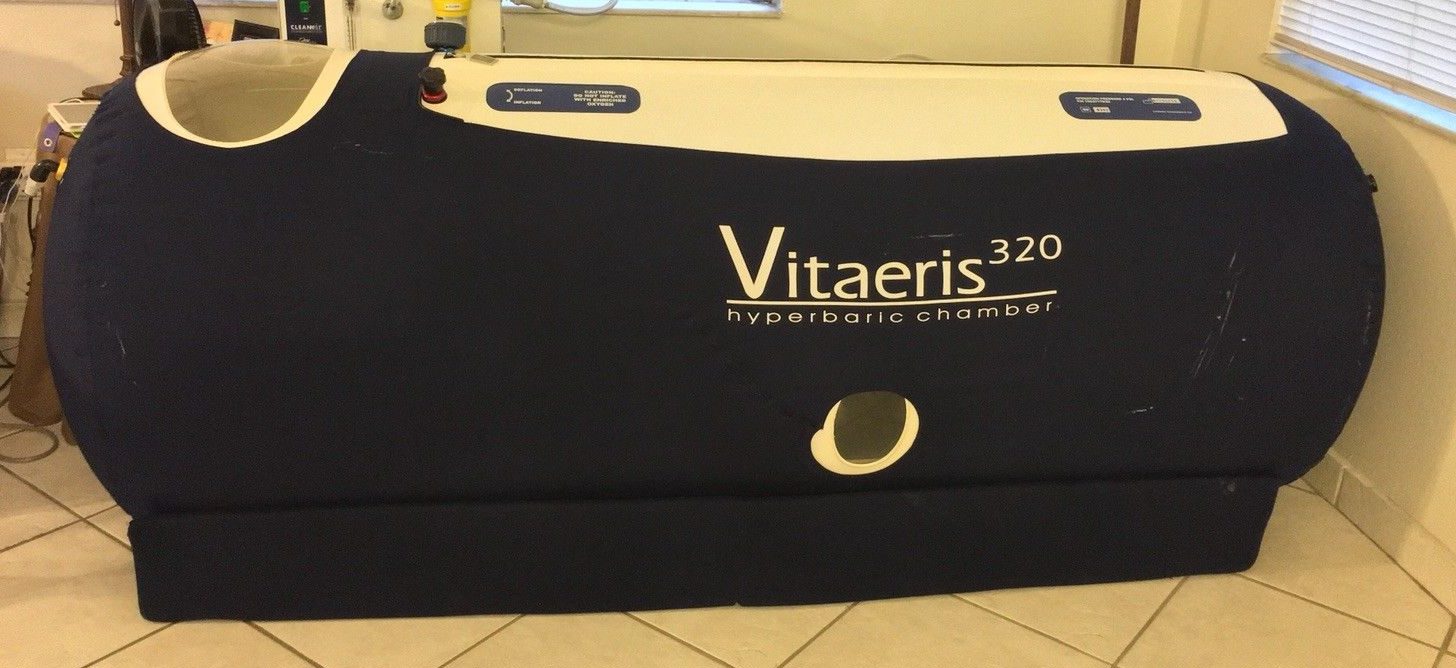 Vitaeris 320 by OxyHealth $19,900
SAFETY ***

VALUE *

(4/10 Overall Rating)

This hyperbaric chamber is the largest amd most popular of all portable hyperbaric chambers in the world. The Vitaeris 320 has become well know among over 400 NFL players. This hyperbaric chamber gives you a spacious 32 inches of diameter while remaining practical for travel. Hines Ward, during Super Bowl XLII, used this same hyperbaric chamber in his hotel room to help heal a right knee for the big game. The Vitaeris 320 hyperbaric chamber is perfect for athletes of any build.

---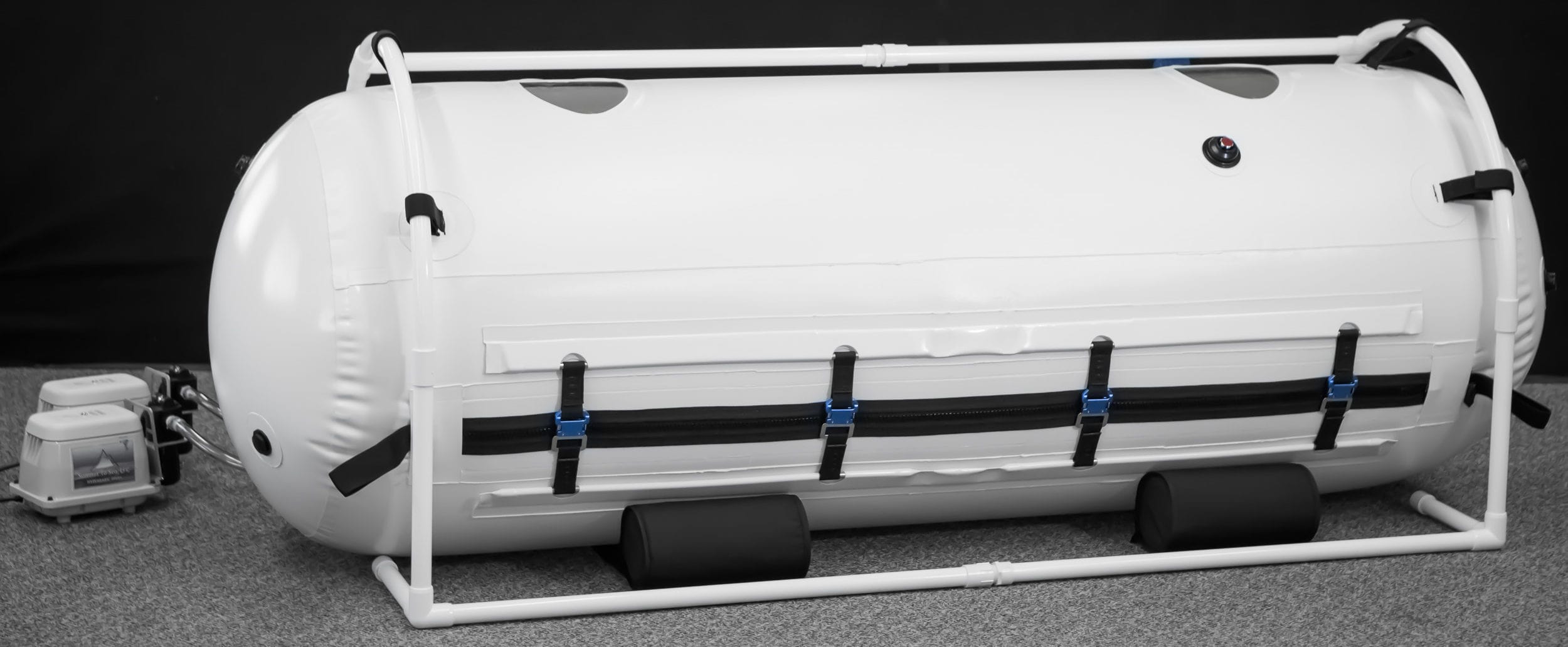 The Dive by Summit to Sea $7,500
SAFETY *****

VALUE *****

(10/10 Overall Rating)

The Dive hyperbaric chamber is 33″ in diameter and 102″ in length. At only $7500 this hyperbaric chamber is more than half the cost of the Oxyhealth Vitaeris 320. The side entry of this hyperbaric chamber make it easy to enter and exit. The external frame allow for patient comfort, freedom of movement, and obstruction-free interior.